My Pizza Is Sour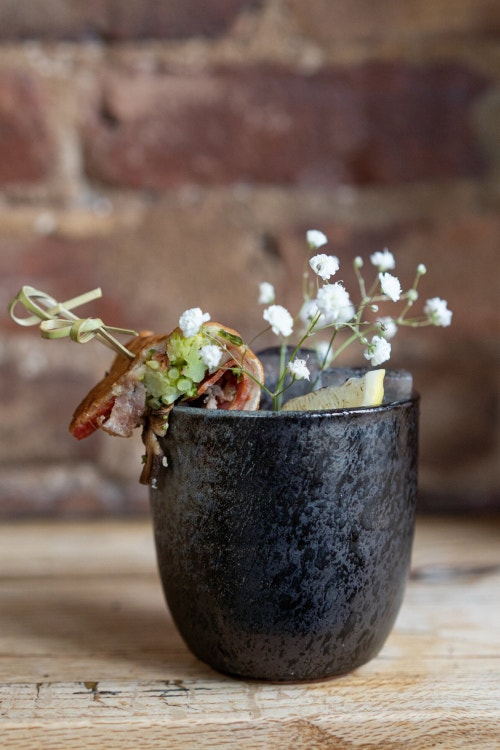 Ingredients
2 oz Wheatley Vodka
1 oz lemon juice
1 oz poppy seed syrup
2 oz cranberry
1 oz Tomato Campari
1 slice of pizza, muddled
Directions
Collect all the ingredients into a shaker and throw your cocktail from one tin to the other. This is to cool down the temperature of your drink while you create the dilution. Throwing it also creates air into the liquid and opens up the flavor. Shaking would extract too many flavors from the pizza and garnishes - you want to stay gentle with the liquid.
Double strain into a glass over ice.
Garnish with a rolled slice of pizza and a caramelized lemon wedge.
Created By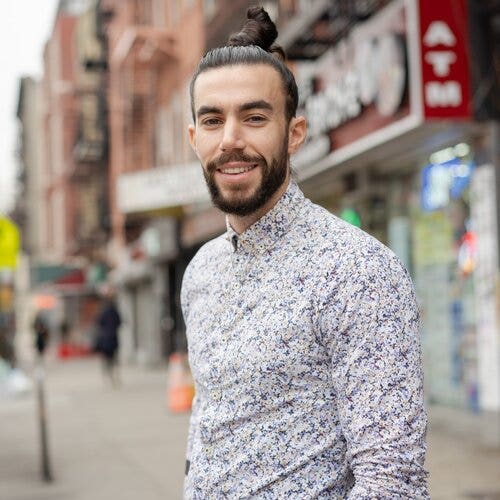 Jeremy Le Blanche, Queens Yard NYC