Wheatley Shandy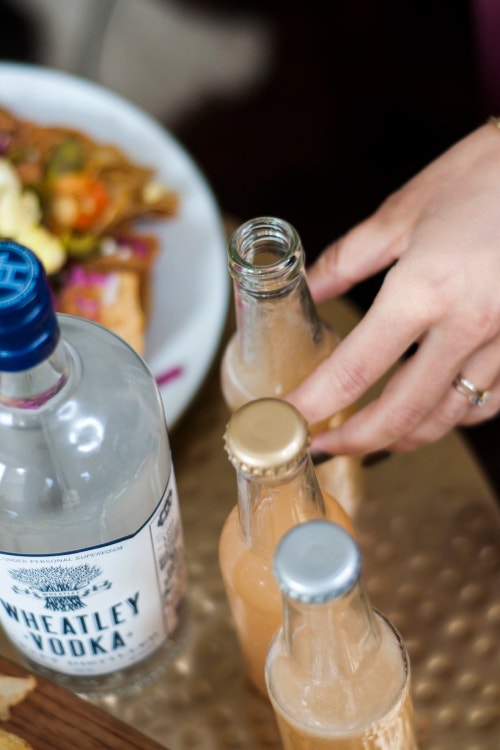 Ingredients
.75 oz Wheatley Vodka
.75 oz lemon juice
.5 oz honey-ginger syrup*
.75 oz grapefruit juice
.75 oz IPA (or soda water)
.75 oz water
Directions
Batch the multiplied ingredients in a large measuring cup or pitcher and pour into the individual bottles.
Cap the bottles using crown bottle caps and a capper.
Store the Wheatley Shandy in the refrigerator Saturday night to be ready to go by Sunday.
Honey Ginger Syrup
The most efficient-friendly way to make this is quite simple. To very hot water, add an equal amount of honey.
Throw that mixture into a blender with some washed ginger root. The exact amount of ginger will vary depending on how much honey syrup you've made. Blend and taste periodically until your desired ginger "heat" is present.
Strain the mixture, store in the refrigerator. Make sure it's chilled before use.
Shelf life is 7 days under refrigeration.
Created By